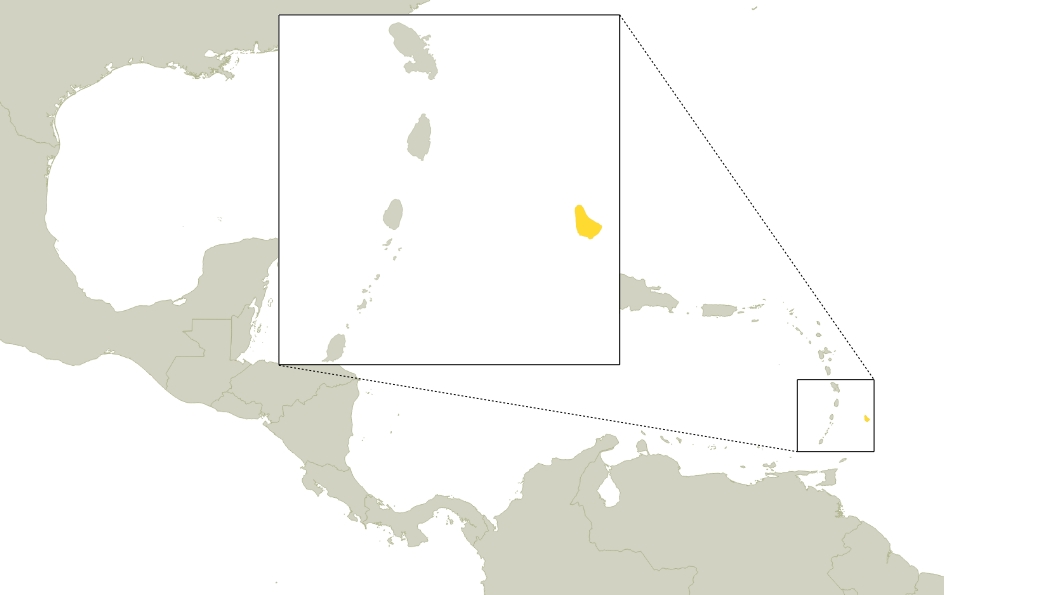 Barbados is a Caribbean island located northeast of Venezuela. Sugar cane was historically been the main economic activity of the country until being gradually replaced by tourism and manufacturing in the 1990s, which is currently responsible for about ⅘ of the island's GDP. Offshore financial and informational services are an important component of its exports revenues. The country has 291,495 residents and is the wealthiest in the region, in regards to income per capita. Despite this, 29,149 people still do not have access to electricity. Like other neighbor countries, Barbados has also been suffering with the financial crisis that started in 2008. As a result, its public debt has almost doubled in terms of percentage of GDP from 2008 and 2015.
The average energy price in the region is $0.28 per kilowatt-hour (kWh), below Caribbean average of $0.33/kWh. But the country imports 100% of its petroleum products, meaning it is extremely vulnerable to fossil fuel prices' fluctuations. There is one single utility company in the country: Barbados Light & Power Company  Ltd. However, independent power producers (IPPs) are allowed and are playing an important role the country's transition towards renewable energy. In 2012, renewable share was still 0%. Their energy portfolio was comprised of Heavy Fuel Oil (84.8%) and Diesel & Jet Fuel (15.2%) only. Barbados's goal is to receive 29% of its electricity from renewable sources by 2029 and reduce by 22% the country's total energy consumption by 2029. Those percentages were included in the official 2010 document elaborated by the Government of Barbados and the Inter-American Development Bank Sustainable Energy Framework for Barbados.
The Framework brought up some recommendations to help Barbados to meet its targets in a timely manner. Some of them have already been implemented, such as "interconnection standards, authorization of IPPs, and appliance labeling standard." On the other hand, a building energy efficiency standard has not yet been adopted by the island according to NREL.
Barbados Light & Power Company Ltd. has adopted the Renewable Energy Rider (RER) tariff, which consists on a credit given to IPPs whose systems are connected to grid according to the amount of energy surplus they have supplied. It corresponds to the costs the utility avoided by receiving their power surpluses. The systems can be sized up to 1.5 times the customer's annual usage and no larger than 150 kW. More details on that policy can be found the company's website.
Lastly, the use of solar heaters is considerably spread out in the country, as pointed by a CARICOM and German Ministry for International Development Report:
"Barbados in 2011 accounted for 55% of the total SWH installed base in CARICOM and it is estimated that the installed capacity of SWH in 2010 was 323 kWth per 1,000 inhabitants or a total of about 88 MW of installed thermal water heating capacity, equivalent to 52.5% of the peak demand  on  the  electricity system in  2011."