The Global Sustainable Energy Islands Initiative works with members of the Alliance of Small Island States (AOSIS). As of 2014, GSEII has worked with 9 small island developing states (SIDS) in the Caribbean and Pacific. As resources and capacity allow, GSEII intends to expand its efforts to up to 20 small island developing states from AOSIS, including gaining a foothold in the Indian Ocean region to continue to transform island energy sectors with indigenous resources.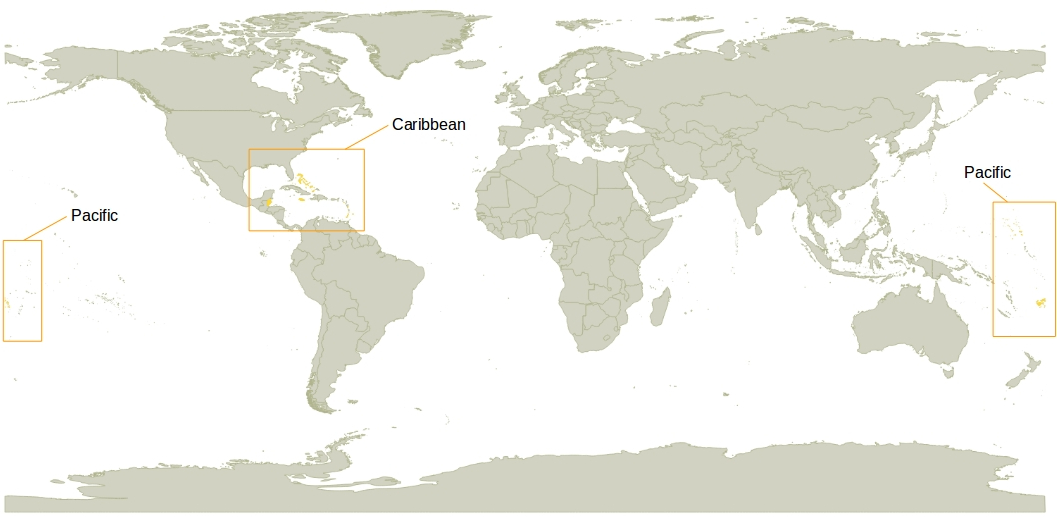 Check the countries currently participating on the maps above and on the following highlighted in yellow.
Through the Vision 20/30 program, GSEII and its partners are piloting projects which will contribute to energy independence in select island nations by 2020 and catalyzing total clean energy transformations in SIDS by 2030.
---
Our work in the Caribbean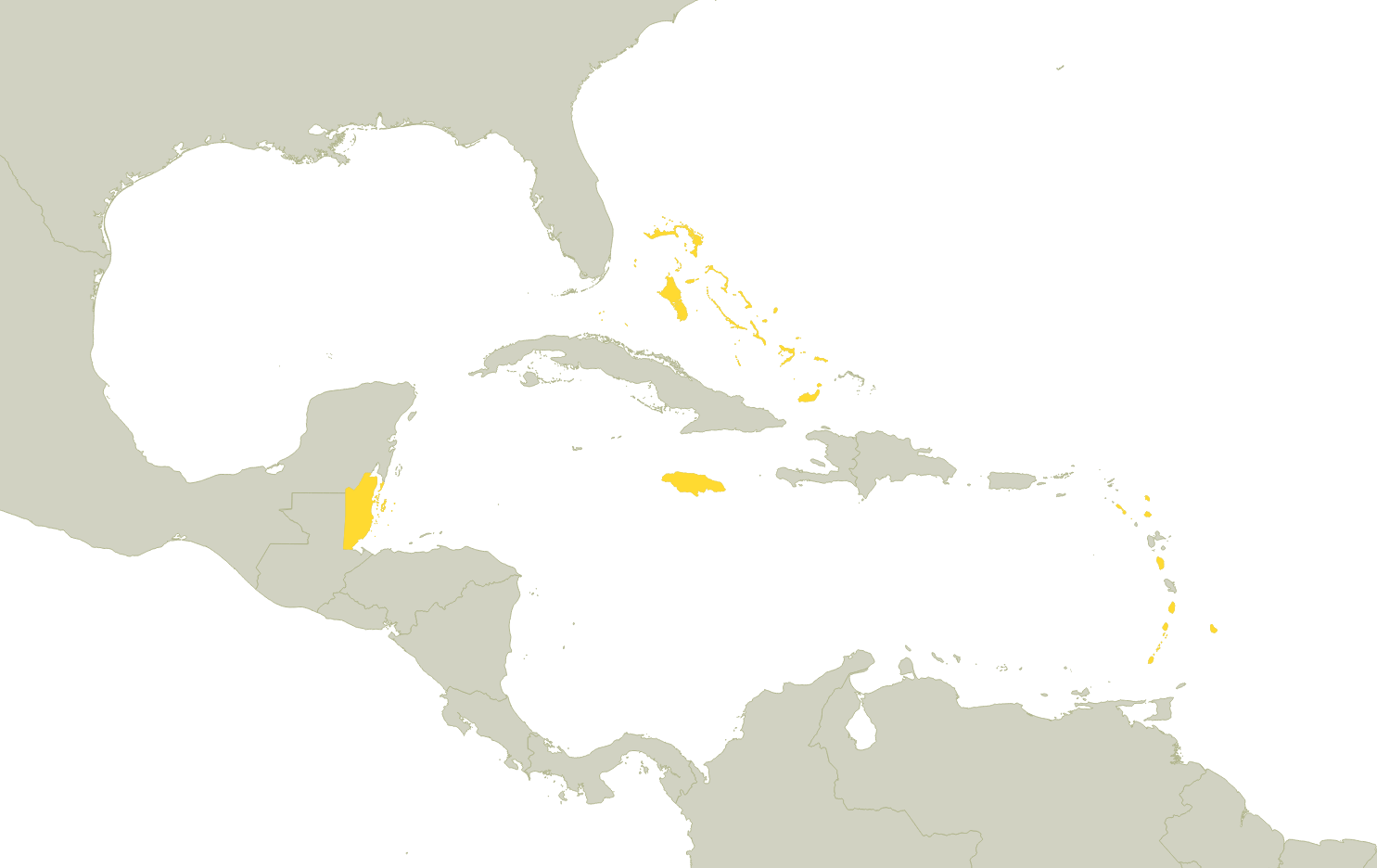 In the Caribbean, several projects and programs have been undertaken to address significant barriers to renewable energy development.
Phase I GSEII efforts were successful in the island states of St. Lucia, Grenada and Dominica between 2000-2005. A highlight of this period was the development of Sustainable Energy Policies and National Energy Plans.
Since 2005 the Caribbean program has expanded to include Antigua & Barbuda, Bahamas, St. Kitts & Nevis, and St. Vincent & the Grenadines. The GSEII Phase II concept identified programs for all 7 Caribbean Islands that furthered SEP/NEP efforts and expanded upon renewable energy and energy efficiency campaigns.
---
Learn about our work in the Pacific
In the Pacific, GSEII efforts have focused on Fiji and the Marshall Islands which have ambitious goals for the use of renewable energy and energy efficiency.
GSEII is working with the government of Fiji towards its goal of 100% renewable energy and with the Marshall islands to expand upon its proactive and aggressive National Energy Policy. Programs in the Pacific have focused on SEP/NEPs, biofuels, and energy efficiency campaigns.